News
"God Bless America" Out on DVD and Blu-Ray Now!
The new Bobcat Goldthwait film, "God Bless America" featuring an original score by Matt Kollar is available to buy now! Check it out in stores or here on Amazon.
Here is a quote from an individual describing said score, "...Matt Kollar's excellent score, features almost hymn-like organ arrangements that provide a somber background for the onscreen chaos."-Blu-Ray.com
---
New song, live video, upcoming EP!
Greetings friends and crustaceans! A new live video has been "leaked" from the recording session for a new EP from Matt Kollar and the Angry Mob. That's right friends, a new EP, stay tuned for more info sweet children and watch "The Golden Towers" right now on the youtubes.
---
New Single out now!
Matt Kollar and the Angry Mob's new single, "Birds on a May Mourning" is available free now on the website for the next month! Listen and download the single from our websites soundcloud player. Here's a little bit about the tune:
A death knell rings out through sand-torn spaghetti western guitars as lilting operatic vocals and strings rise out from the sea, carried on a distant eastern wind. "Birds on a May Mourning" is a reworking of the song "Birds on a May Morning" from Matt Kollar and the Angry Mob's debut album "Farewell Adventure!". Although in truth the only thing these two songs share in common is their name, and that's even a stretch now. This new single is merely a sample of the kind of sounds and stories the group has in store for the future. So come, sweet children of the water, come and listen to the new sounds of Matt Kollar and the Angry Mob.
---
Score reviews, lots of shows and new songs soon!
Greetings! Lots of fun things coming about for MKATAM. Firstly check out this review of Bobcat Goldthwaits "God Bless America" with a little blurb about Matt Kollar's score at the end of it. Lots of new songs and shows on the horizon. More info very soon.
---
Composer Reel
Hello! Check out some of Matt Kollar's instrumental tunes that have been used or are planning on being used in various film projects and plays. You can listen to them now on the music section of the site or the side-bar on the home-page, or here at soundcloud!
---
Bobcat Goldthwaits,Red-Band, "God Bless America" Trailer-MK Score
Greetings!
Earlier last year Matt Kollar did the score for the new dark comedy by Bobcat Goldthwait,"God Bless America". Check out the just released trailer! In theatres May 11th.
---
A Pluthera of new Videos
Hello interwebs, lots of cool videos out in the last few weeks, check out a live video of MKATAM at the cotinental room, and a great video of our session at AEA in Pasadena, CA. Both featuring new songs!
---
Show at the Continental Room/Loads of New Stuff
MKATAM will be playing the continental room with Timmy Red as the christmas super-group, Fros, Tea and the Blowmen, on December 19th. This is the first MKATAM show in over a year and the group will be showcasing the new songs from upcoming records. It's going to be a whole new experience, and we would all love for you to come out!
Also, check out the sweet new pictures, and new video.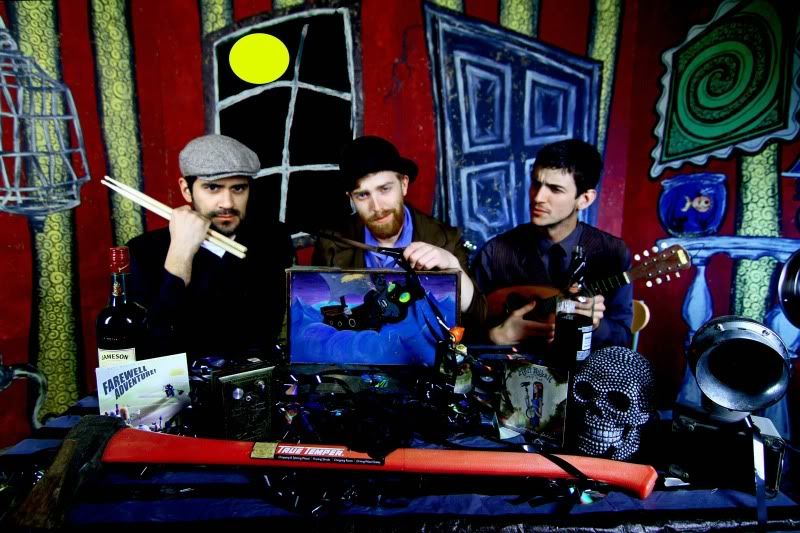 ---
New Website
Greetings all, the website is under construction, and frankly, the entire band has been under construcion for the last year or so. We are very excited for all the new things that are just on the horizon though, thanks for taking a look at the new site! See you soon.
---
GBA Premiers tomorrow at the Toronto Film Festival
The new Bobcat Goldthwait film "God Bless America" premiers tomorrow at midnight at the Toronto film festival. It features a score by Matt Kollar and If you are Canadian, and like spree kill movies, this is the picture for you!
---